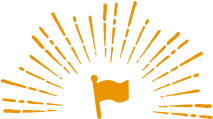 EVENT INFORMATION
What's ONSEN & Gastronomy Walking?
Relaxing an onsen, or hot springs, is a popular activity in Japanese culture.
ONSEN & Gastronomy Walking not only provides visitors the opportunity to enjoy the tranquility of Japanese onsen, but also delve into the local cuisine and surrounding area as well. Enjoy an unforgettable experience sure to enrich your trip to Japan.
Details
✓ Walking about 8 km around an hot spring area.
✓ Savoring the local cuisine and Sake(a Japanese alcoholic beverage) at several places during the walk.
✓ Enjoying an ONSEN after the walk.
・This event takes about 3~5hours.
・You can apply for participation generally 2 months before the event day.
※There is also Multiple days tour.